In modular building, a building is created by manufacturing modules in the factory and then assembling them on the construction site to form a complete structure. These modules typically fit together seamlessly.
At Van den Nagel Modular Building, we have developed a modular, permanent solution.
What is modulair building?
Modular building is an innovative building technique that transforms traditional construction methods. In modular building, a building is constructed from various modules or building units, which are first produced in our factory and then assembled on the construction site. These modules can vary in size, function, and design, but they are designed to fit together seamlessly.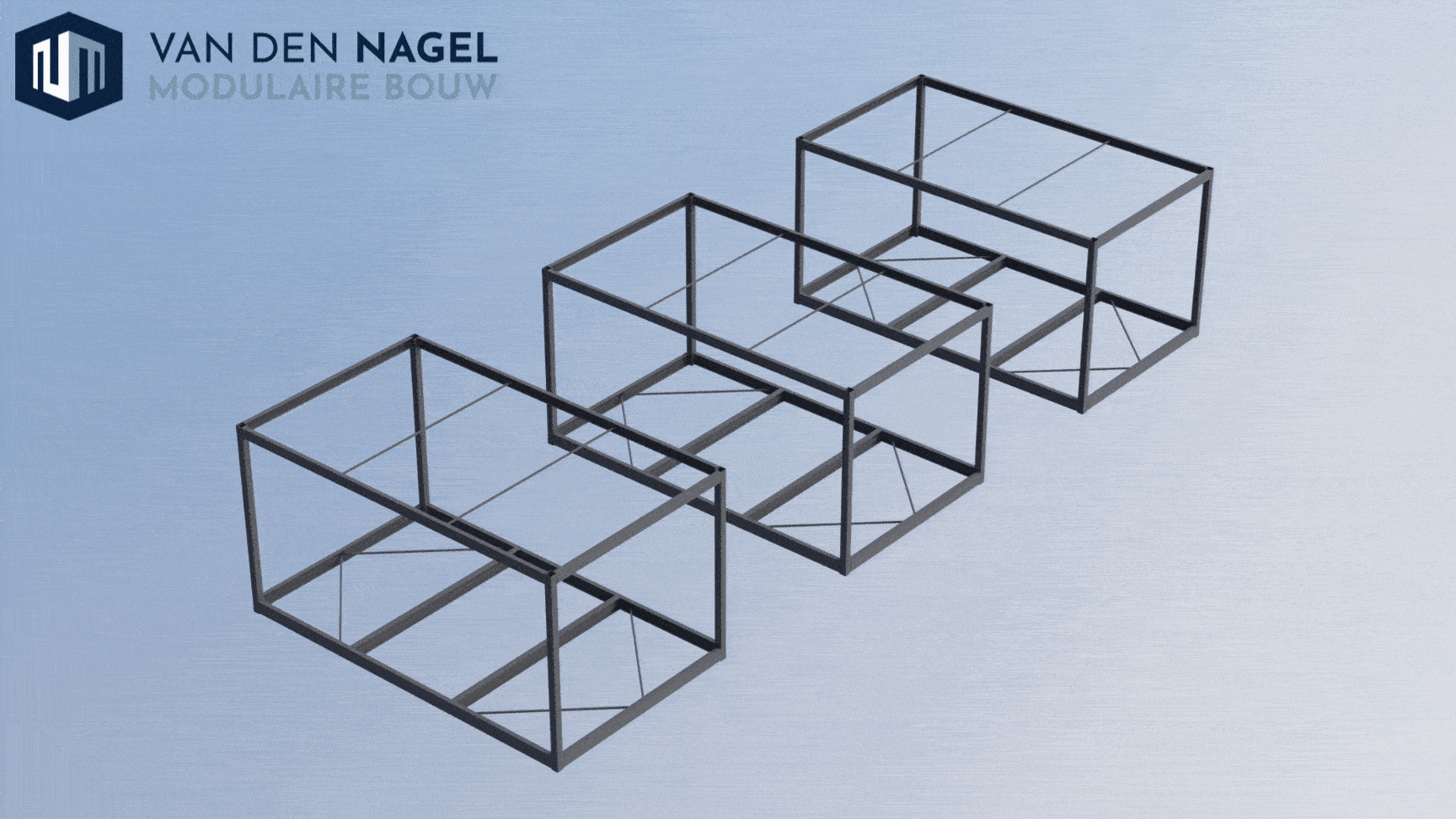 Modular building offers various advantages, including:
Shorter construction time in the factory results in faster delivery on-site, leading to cost savings.
Less waste on the construction site and potential for reuse make modular construction environmentally friendly.
Our modular buildings are adaptable and expandable, suitable for various applications.