Modular homes with the goal: a lifelong lifespan. Circular housing solutions are essential and indispensable for future construction projects.
What is modulair building?
Modular construction is a construction technique in which a building is constructed from various modules or building units produced in our factory and then assembled on the construction site. These modules can vary in size and function but are typically designed to fit together to form a complete modular building.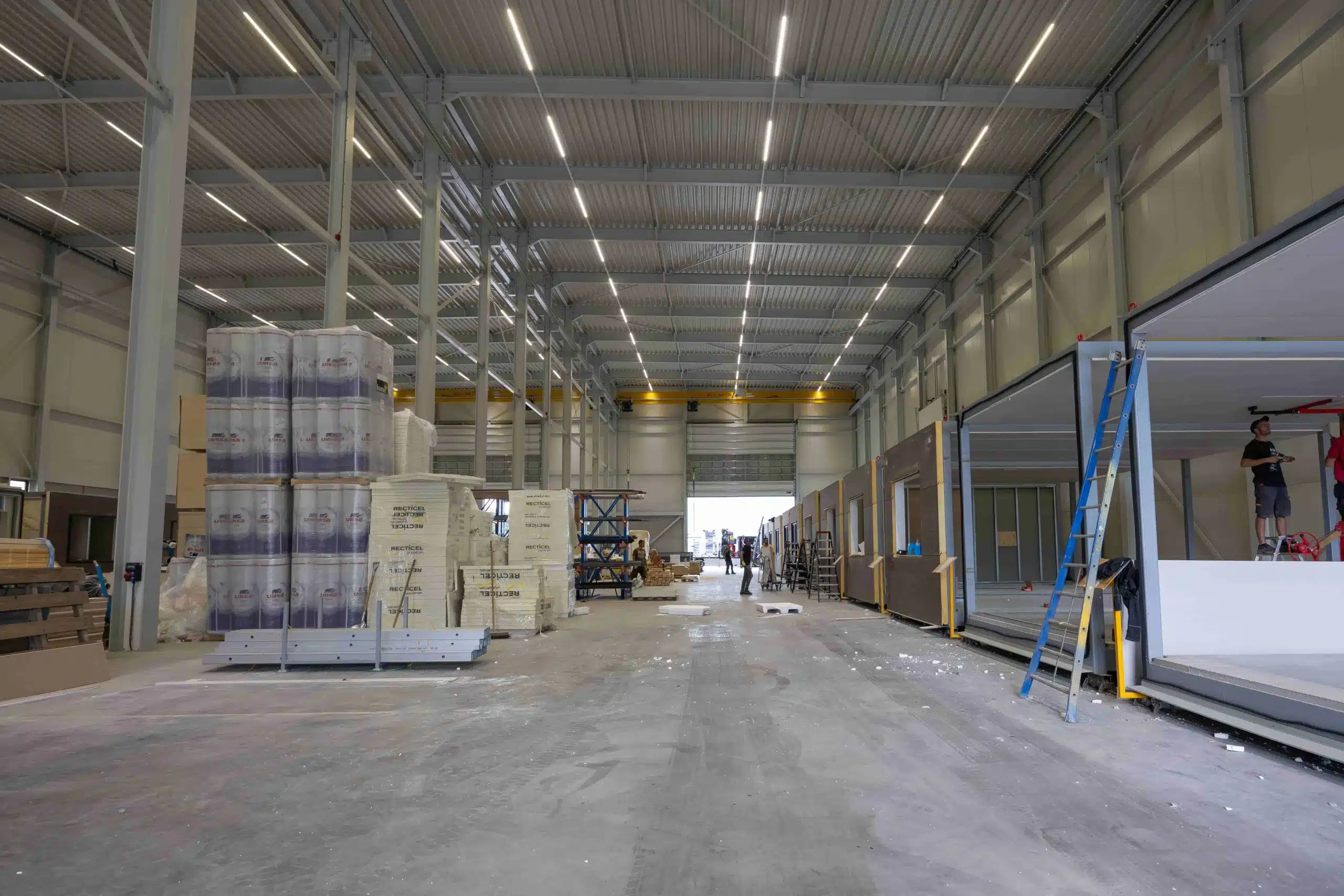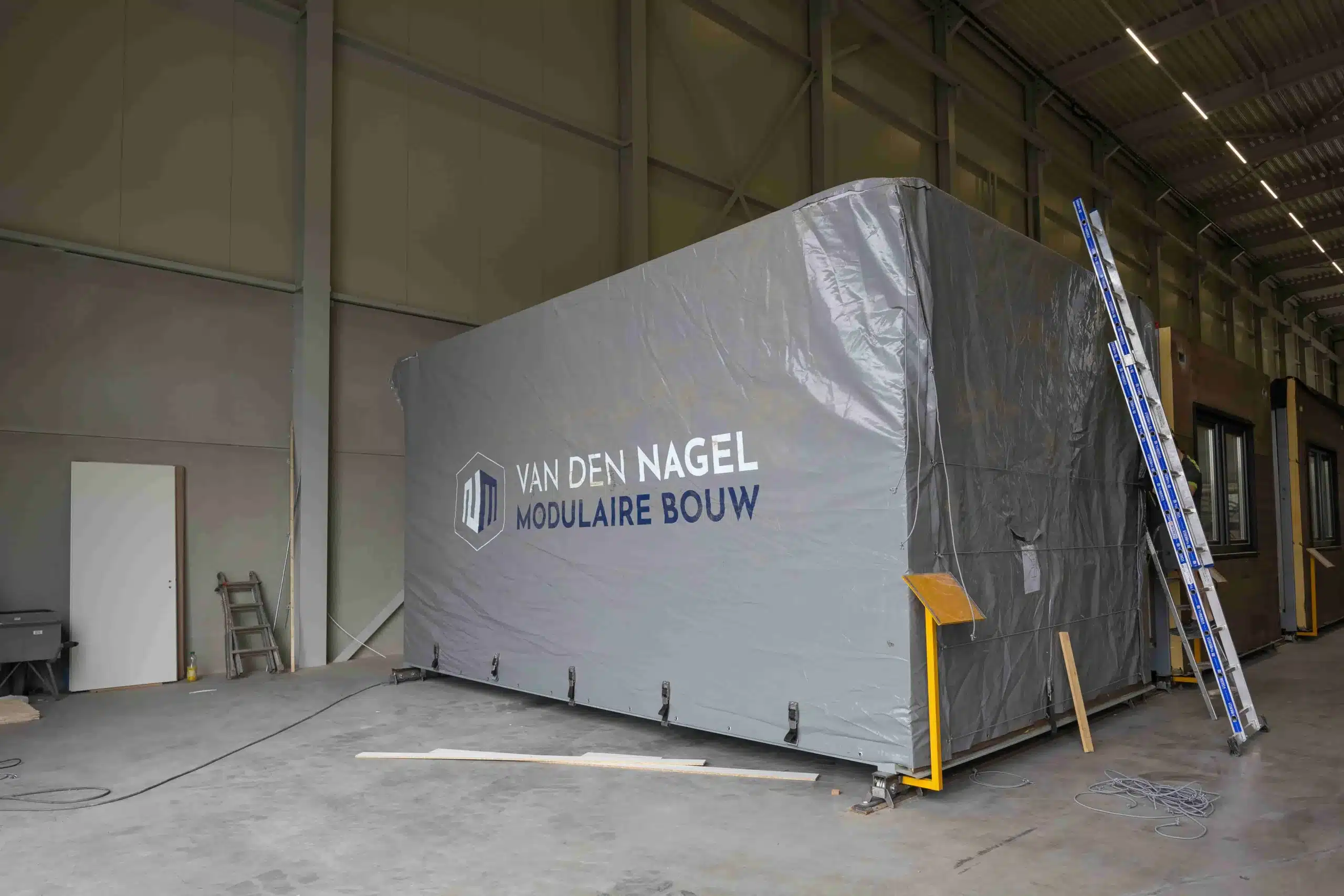 The advantages of modular Building
The Modular Building System
Our product is a revolutionary concept that complies with both the Building Decree and the SNF rating. We proudly present a modular building system that combines flexibility, sustainability, and functionality. Whether it's housing, offices, schools, or other structures, we offer customized solutions that meet all your needs.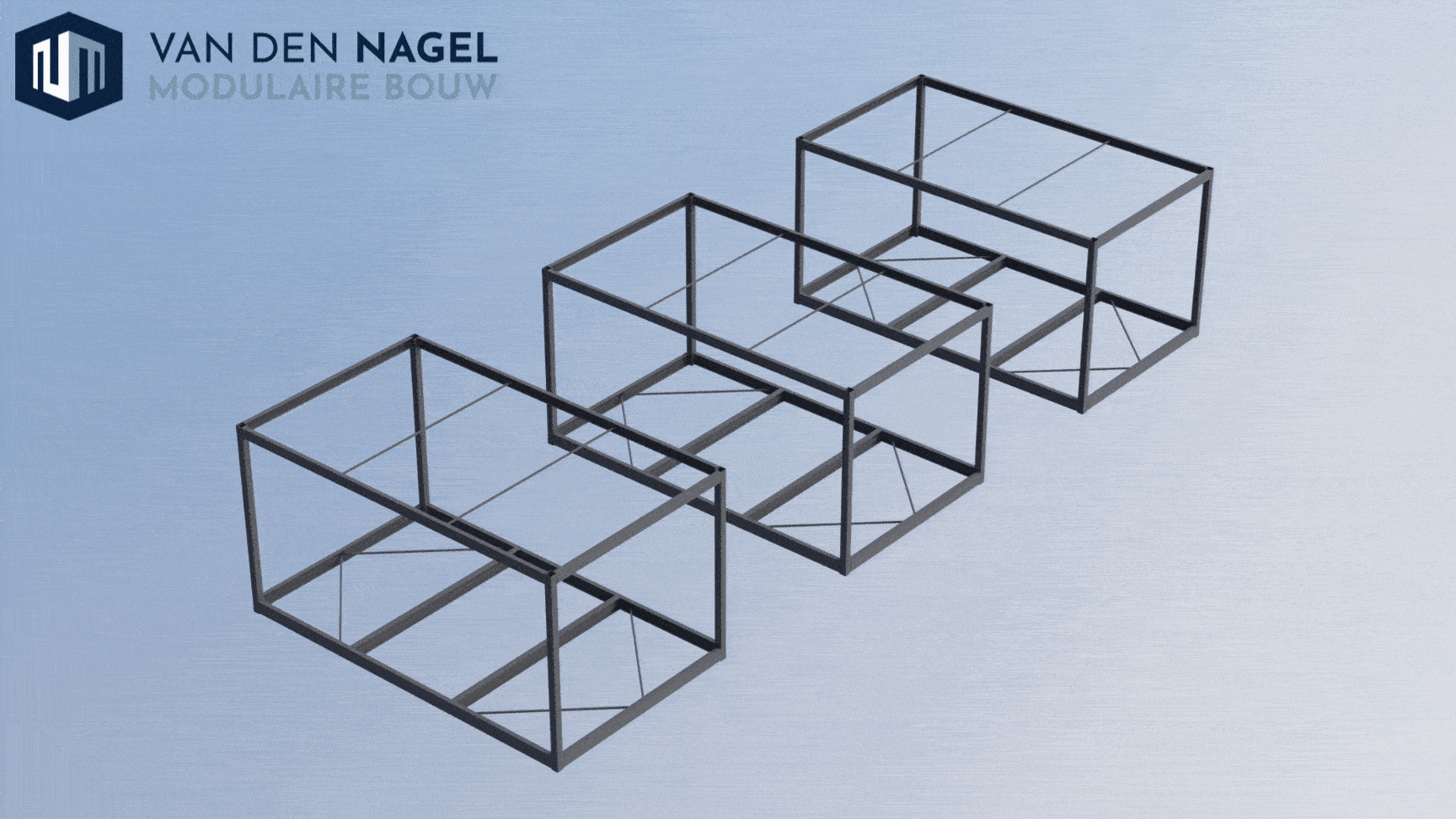 The foundation of our product is a steel frame that ensures ultimate stability and structural integrity. On top of that, there's a solid concrete floor, providing a sturdy and durable base. The facade cladding is fully customizable to your personal preference, giving your building a unique appearance that aligns with your brand or style.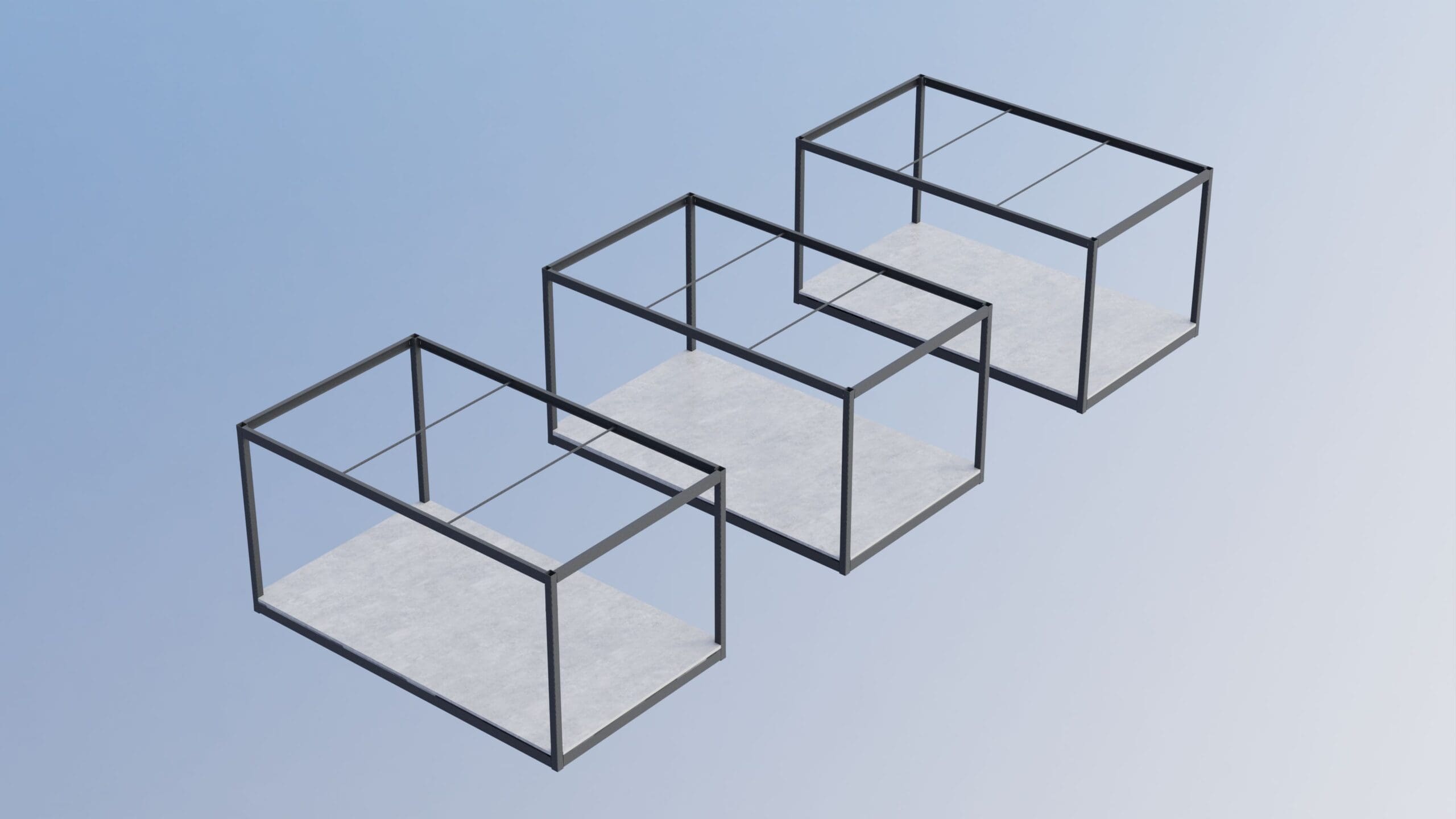 At Van den Nagel Modular Construction, we understand the importance of an efficient and safe electrical system. That's why we offer a plug & play electrical system compliant with NEN 1010 standards. With this system, you can easily connect electrical devices and configure your space without complex wiring.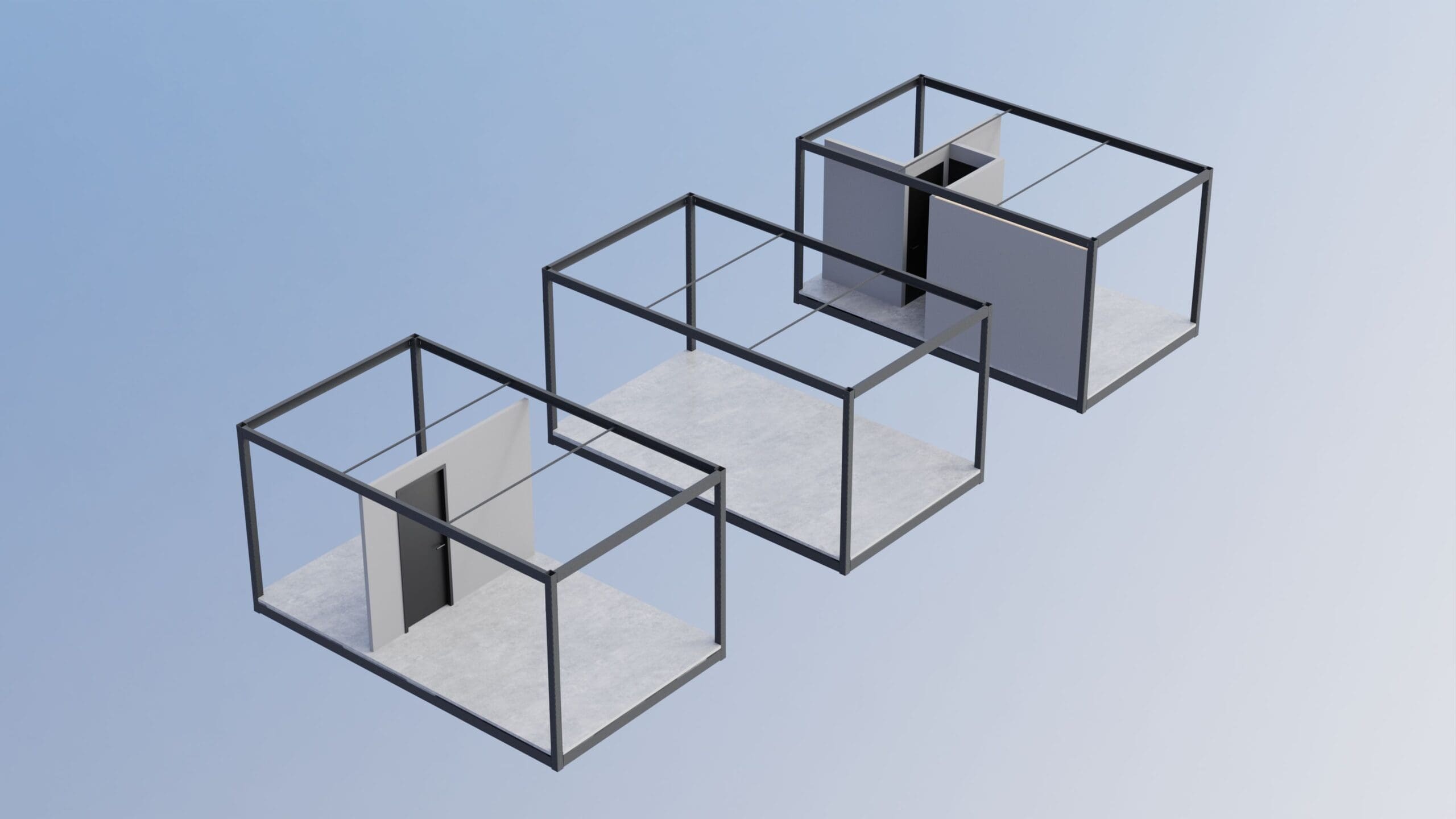 Thanks to our flexible wall layout, you can completely customize the space according to your preferences. Whether you need open spaces for an office environment or separate rooms for housing, we make it possible. Our modular building elements allow you to adjust and vary the room's size, providing you with the freedom to realize your dream design.
Additionally, we provide all sanitation facilities and a fully equipped kitchen. Each residence has its own distribution board to optimize electricity distribution. Moreover, we guarantee hot water supply and Wi-Fi connectivity in every unit, ensuring residents can enjoy comfort and modern conveniences.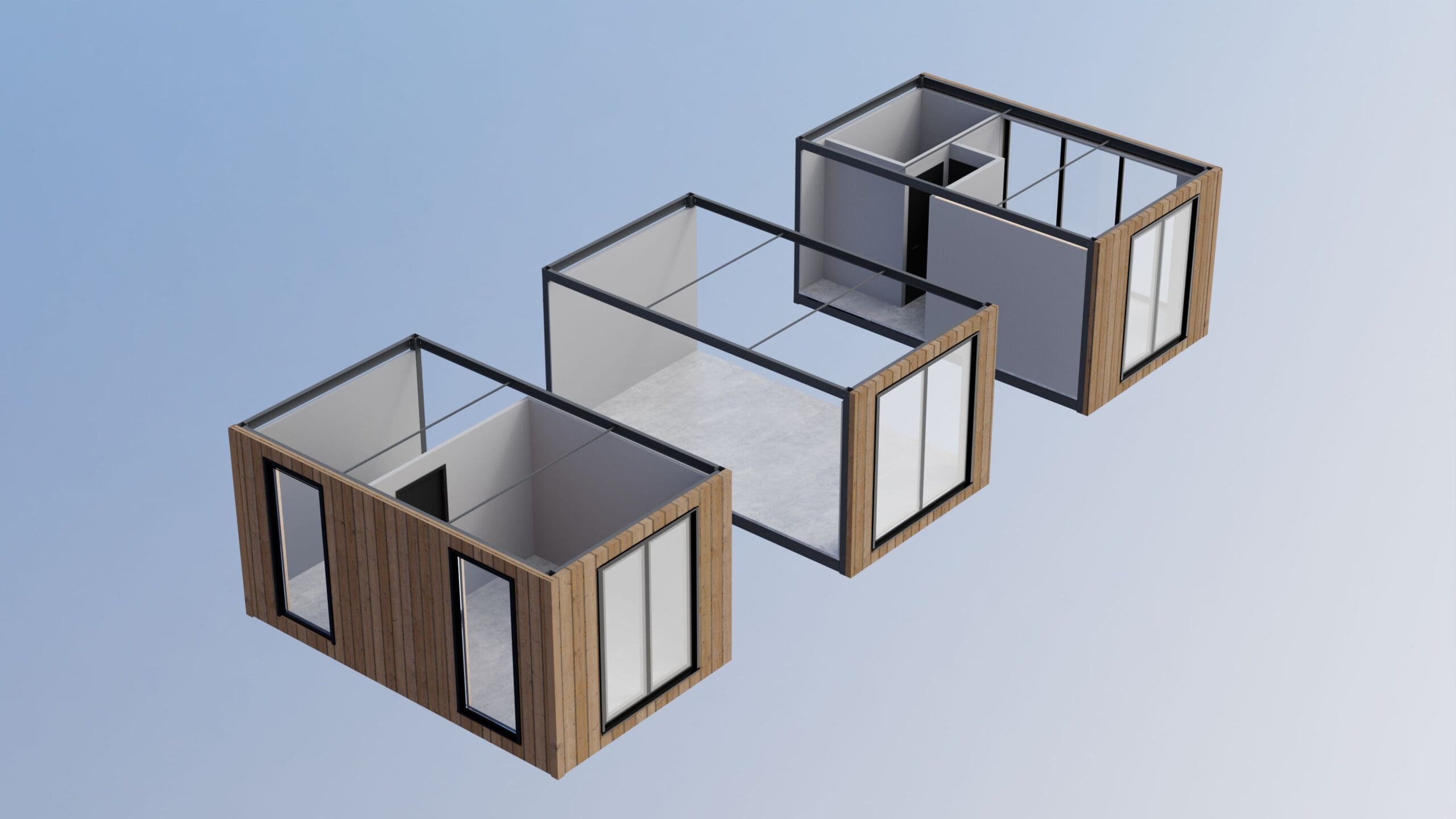 Safety is of paramount importance to us; therefore, we also install a fire alarm system in each unit. This way, we ensure your building complies with the highest safety standards, and residents feel secure.
At Van den Nagel Modular Construction, we go beyond basic functionality. We also offer expansion options such as stairs, elevators, and platforms to ensure your building meets all your needs, even as it grows or undergoes future changes.
With our modular building system, we offer you the opportunity to quickly and efficiently create high-quality buildings that meet all requirements. Contact us today to discuss your ideas and collaboratively create a tailored solution. Van den Nagel Modular Construction – your partner for innovative and flexible construction solutions.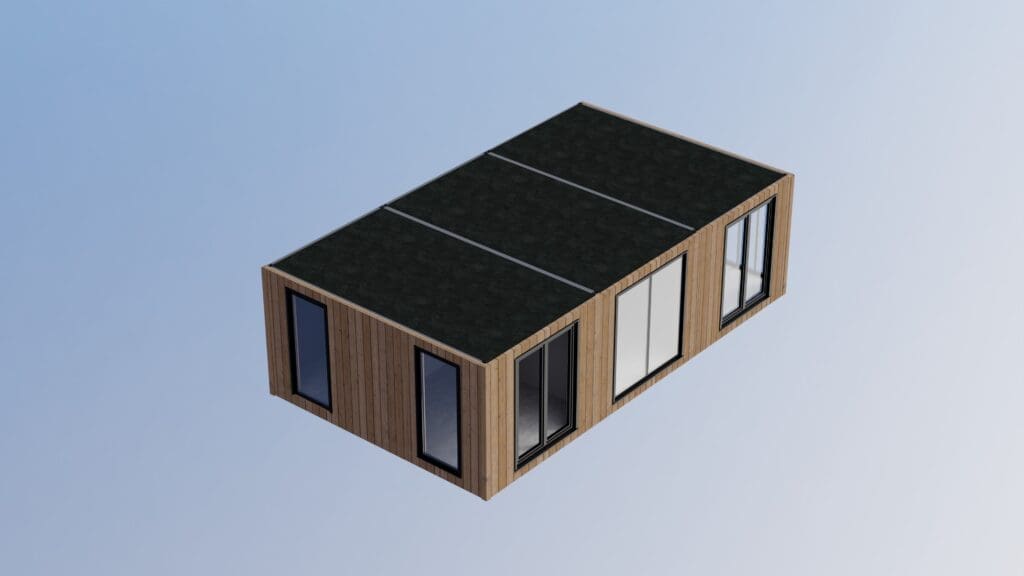 Want to receive our modular construction brochure?
As a governmental institution, you are responsible for creating suitable housing for various target groups within your municipality or region. At Van den Nagel, we understand the challenges you face in achieving affordable and quality living spaces. Our modular building systems offer fast and efficient solutions that comply with current construction regulations. We work closely with you to meet your specific needs and budgets.
For migrant workers, finding suitable and affordable housing can often be a challenge. At Van den Nagel, we understand the importance of safe and comfortable living spaces for employees from other countries. Our modular homes offer a quick and cost-effective solution that meets all needs. We can deliver customized housing, taking into account specific requirements and capacity.
When it comes to student housing, we understand that often large numbers of homes are needed in the short term. With our modular construction methods, we can quickly and efficiently create student accommodations that meet all requirements for comfort, sustainability, and flexibility. Whether it's a temporary student campus or permanent student housing, Van den Nagel offers solutions that fit your specific needs.
As an investor, your goal is to achieve profitable projects with minimal risks. Modular construction offers excellent opportunities for rapid construction times and cost control. Van den Nagel is your reliable partner in modular construction projects. We provide flexible designs, high-quality materials, and thorough project management to ensure optimal returns on your investment.
For refugees, finding suitable housing is an important step in building a new life in the Netherlands. Van den Nagel Modular Construction is here to assist with this transition. Our modular homes provide a fast and sustainable solution for offering comfortable and affordable housing to refugees. We understand the sensitivity of this situation and ensure a respectful and integrative approach.
Schools often require additional space for classrooms, administration buildings, or sports facilities. Van den Nagel Modular Construction understands the importance of functional and inspiring learning environments. Our modular structures offer flexibility and quick execution, enabling schools to fulfill their space needs within tight deadlines. We collaborate with schools to deliver customized designs that meet educational requirements and contribute to an optimal learning environment.